2022 VACATION BIBLE SCHOOL – UPDATE!
WEDNESDAY EVENINGS AT ST. STEPHEN'S
JUNE 29 (PLEASE NOTE THAT VBS IS CANCELLED FOR WEDNESDAY, JUNE 29) AND JULY 6
6:30 PM – 8:00 PM
Step back in time to where Jesus walked to the Cross…smell the fresh, warm bread; weave a basket of reeds; make clay pots… Can you hear the music echoing through the Marketplace? Engage all senses as you transport your church to a different time and a fresh experience—and walk with Jesus today!
Vacation Bible School will be held in person at St. Stephens (located at 1575 Charlton St., West St. Paul, MN 55118) during the dates of June 15, 22, 29 (CANCELLED), and July 6 from 6:30 pm – 8:00 pm. Family as well as kids are invited to attend. The theme is Jerusalem Marketplace. Pre-registration will be done but walk-up registration on any of the four Wednesdays will be welcomed too. Please use the link below to sign-up!
---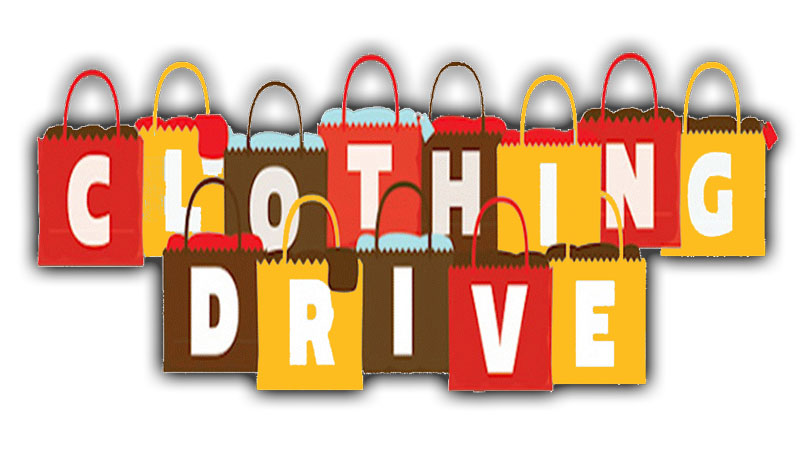 GENTLY USED CLOTHING DONATIONS NEEDED!
Salem will be having a used clothing sale in August (details below). Donations are being accepted NOW. They can be dropped off in the "Red Room" located next to the Choir Room. Please contact the church office at 651-457-6661 or secretary@salemluth.org if you need access to the building during office hours (Tuesday-Friday 9:00 am – 2:30 pm). Half of the proceeds from the sale will help fund Salem's ministries and half to Lutheran Disaster Response to address the humanitarian crisis in Ukraine and neighboring countries. (We want to provide quality clothing to our community, please do not donate clothing that you yourself would not use (no tears, stains, pet hair, etc.). Thank you!!
---
THE SUMMER OF SUSTAINABILITY!
Everyone is invited to participate in "The Summer of Sustainability" at Salem! We have events planned for July and August. Please plan to attend them all and be sure to invite your family and friends!
SATURDAY, JULY 9, 2022 AT 10:00 AM – COMPOSTING DEMONSTRATION (Please note date change!)

Come to Salem campus and learn more about
composting and how to get started! Meet an
expert composter who will teach us everything we need to know!
Information will also be
available about joining Dakota County's
composting program. (Please check out the event on our Facebook page and share the post with family & friends!)
SUNDAY, JULY 24, 2022 AT 10:45 AM – OUTDOOR SUSTAINABILITY SUNDAY EVENT – (Please note date change!)
Come to Salem campus to learn about many different ways that you can recycle and waste less! Take home simple ways to help care for the Earth!
SATURDAY, AUGUST 6, 2022 AT 10:00 AM – GARDEN TOUR, PLANT GIVEAWAY AND "NATIVE PLANTS AND POLLINATORS" PRESENTATION

Come to Salem campus and tour the beautiful gardens! Meet an expert who will present on the topic of "Pollinators and
Native Plants" and will
answer any questions you may have! Everyone will get some free native plants to take home!
(August 13 is planned as a backup date in case of inclement weather
)
FRIDAY, AUGUST 26 (9:00 AM – 7:00 PM) AND SATURDAY, AUGUST 27, 2022 (9:00 AM – 12:00 PM) – USED CLOTHING SALE
Salem will be holding a used clothing sale on Friday, August 26 from 9:00 am – 7:00 pm and on Saturday, August 27 from 9:00 am to 12:00 pm. Low cost clothing for adults & children will be available. Be sure to invite your family & friends! Half of the proceeds from the sale will help fund Salem's ministries and half to Lutheran Disaster Response to address the humanitarian crisis in Ukraine and neighboring countries.
---
SINGING WITH THE CHOIR ON SUNDAY, JULY 3
Salem's Chancel Choir will be singing during the Sunday, July 3 service and as special music, everyone is invited to participate! Carl will have music available for everyone who would like to sing on that Sunday. Rehearsal will be from 8:45 am to 9:15 am. We are hoping to fill the sanctuary with praise sounds from a big congregational choir that day! Hope you can join in!
---
MEN'S RENEWAL GROUP
FRIDAY, JULY 1, 2022 – 8:00 AM – GALLAGHER'S
The next Men's Renewal group breakfast meeting is this Friday, July 1 at 8:00 am at Gallagher's. Men from both Salem and St. Stephen's get together to share reflections on the scriptures. All are welcome!
---
O.W.L.S. (OLDER WISER LUTHERANS AT SALEM)
TUESDAY, JULY 12 – 1:00 PM – FELLOWSHIP HALL
1:45 PM – MINNESOTA STATE CAPITOL TOUR

The O.W.L.S. (Older Wiser Lutherans at Salem) will meet on Tuesday, July 12 at 1:00 pm in the Fellowship Hall for a brief meeting and then carpool to the MN State Capitol for a private tour. Everyone 55+ is invited to join the group and learn a little more about this historic Minnesota site. Comfortable walking shoes are encouraged for this gently paced tour. The tour lasts about 45 minutes and begins at 2:00 pm. The group must check-in at 1:45 pm. This is a FREE event. Please contact the church office if you have any questions.
---
CHURCH OF THE LIVING GOD WWRC
A new congregation will begin worshipping at Salem on Sunday, June 26 after Salem's worship service and before the RefugeCity worship service. We are happy to welcome Pastor Sam Butler and his congregation, "Church of the Living God WWRC", to Salem!
---
OFFICE CLOSED – MONDAY, JULY 4 AND TUESDAY, JULY 5
The church office will be closed on Monday, July 4 and Tuesday, July 5 for the Fourth of July holiday.
---
IMPORTANT CLASS OFFERINGS & VOLUNTEER OPPORTUNITES THROUGH LYNGBLOMSTEN
Happy Summer…..Wellness Classes for Fall have been scheduled and are live for registration now on Juniper. They will fill up! Please see the links to the flyers with digital links for registration listed below. We will be offering the "A Matter of Balance" class at Redeemer in White Bear Lake, "Powerful Tools for Caregivers" at Living Waters in Lino Lakes, and "Living Well with Chronic Conditions" via Zoom virtually.
Lyngblomsten also has some wonderful volunteer opportunities. Please see the links below.
LIVING WELL WITH CHRONIC CONDITIONS
VOLUNTEER AT LYNGBLOMSTEN (THE GATHERING & MEMORY CARE COLLECTIVE)
---
VOLUNTEERS NEEDED FOR GARDENS AT SALEM
Like gardening or want to learn more about gardening?
We are in need of a few more garden keepers! Training is available and you do not have to have your own tools. The work can be done at your convenience. We now have a volunteer for the western wall garden and are only in need of garden keepers for the rain garden and the garden around the Salem outdoor sign. Please call the church office at 651-457-6661 to volunteer!
---
VBS VOLUNTEERS NEEDED!
Hello all you wonderful volunteers and leaders at Salem! It's that time again for VBS and we are looking for some volunteers to make this possible. The age range for VBS is Prek-K, 1-3, and 4-5th grade. Ideally we would like more than one leader for each group. Confirmation age kids are more than welcome to help lead a group as well. The dates are June 15th-July 6th from 6:30-8pm. Please use the link below to sign up to volunteer. Please contact the church office if you have any questions!
---
LEARN MORE ABOUT SALEM AND CONSIDER BECOMING A MEMBER!
SUNDAY, JULY 10, 2022 – 10:45 AM – FIRESIDE ROOM

Have you wondered about ways to be involved, what goes on, or perhaps a potential membership? Please join in an Informational /Exploring potential membership gathering on Sunday, July 10 at 10:45 am in the Fireside Room.
---
PASTOR AARON – VACATION
Pastor Aaron will be on vacation through Wednesday, June 29. If you have a pastoral emergency during his absence, please reach out to our Parish Nurse, Debbie Lee or Pastor John at St. Stephen's.
---
BIBLE STUDY
NO MEETINGS ON TUESDAY, JUNE 21 AND TUESDAY, JUNE 28
---
MAGOME WATER PROJECT DEDICATION & BLESSING
Please enjoy these pictures of the Magome Water Project Dedication and Blessing. Thank you to everyone who donated so generously to make this life saving goal possible!
---
CHANCEL FLOWER ORDERS FOR 2022
Salem will be working with Hills Floral to give members the opportunity to order chancel flowers. We are also offering the option for members to provide their own flower arrangement. You must sign-up online for either option. Please use the link below and follow the instructions. Please contact the office if you need assistance or have any questions. The cost to have the flowers provided by Hills Floral is $40.00. Please write "chancel flowers" on the memo line of your check and make it out to Salem or include a note if you send in cash. If you provide your own arrangement, it must be brought to the sanctuary no later than 9:15 am for your chosen Sunday so that they can be placed on the stand prior to the start of the service. The diameter of the flower stand is 11 inches. Arrangements from a wedding or funeral are permissible provided they are still fresh and no banners or inserts other than greenery or flowers are included. Thank you!
CHANCEL FLOWER SIGN-UP CALENDAR 2022
---
Please use the link below to read about news and upcoming events through the St. Paul Area Synod:
ST. PAUL AREA SYNOD: NEWS & EVENTS
---
DAKOTA COUNTY PROGRAMS AND RESOURCES
Please take a moment to look over these community resources shared with us from Dakota County! Please feel free to share with family and friends too.
Dakota County Intake Phone Numbers
Dakota County Programs and Resources
Children's Mental Health Brochure
Adult Mental Health Services Brochure-Dakota County
Aging in Place Self-Assessment Checklist
---
Because of our partnerships in the ELCA, we can help those in need around the world. Checks or money orders can be sent to:
Lutheran Disaster Response
P.O. Box 1809
Merrifield, VA 22116-8009
Because we want to be sure that the money goes to where it's intended and is used efficiently, this is a great option to give! Your gifts to this cause will be used in full (100%) to address the humanitarian crisis in Ukraine and neighboring countries. No money goes toward advertising nor administration. Write "Eastern Europe Crisis Response" on your check memo line. You can watch this video from ELCA Presiding Bishop Elizabeth Eaton about the situation in Eastern Europe and the ELCA's response.
---
IMPORTANT UPDATE TO THE SALEM NEWSLETTER
The Salem quarterly newsletter will be made available in both a digital and print format effective April 1, 2022. Households who would like to continue receiving a print version in the mail must OPT-IN to do so. Please use the link below to sign-up. If you are unable to sign-up online, please call or email the church office. Thank you!
---
FREE AT HOME COVID TESTS & INFORMATION ABOUT GETTING A SECOND BOOSTER SHOT
The website to request free COVID-19 tests is up and running! Please use the link below to place an order. Please use the second link to learn more about getting a second booster shot.
GETTING A SECOND BOOSTER SHOT – LEARN MORE!
---
PLEASE NOTE: THE USE OF FACE MASKS IS NOW OPTIONAL FOR INDOOR GATHERINGS AT SALEM
The Covid-19 Task Force has met and decided that due to the sharp decline of Covid cases in our community and policy updates by the CDC and other governmental agencies, the use of masks is now optional at Salem. The COVID-19 Task Force will continue to monitor the pandemic and keep everyone updated on guidelines. If you have any questions, please contact a member of the committee: Debbie Lee, Judy Belland, Louise Nesdahl, Norma Johannsen and Jack Schlukebier. It is always our top priority to keep everyone in the Salem community as safe and healthy as possible. Please be aware of Health Screening Questions and review them before you come to church. We thank you in advance for your understanding and cooperation.